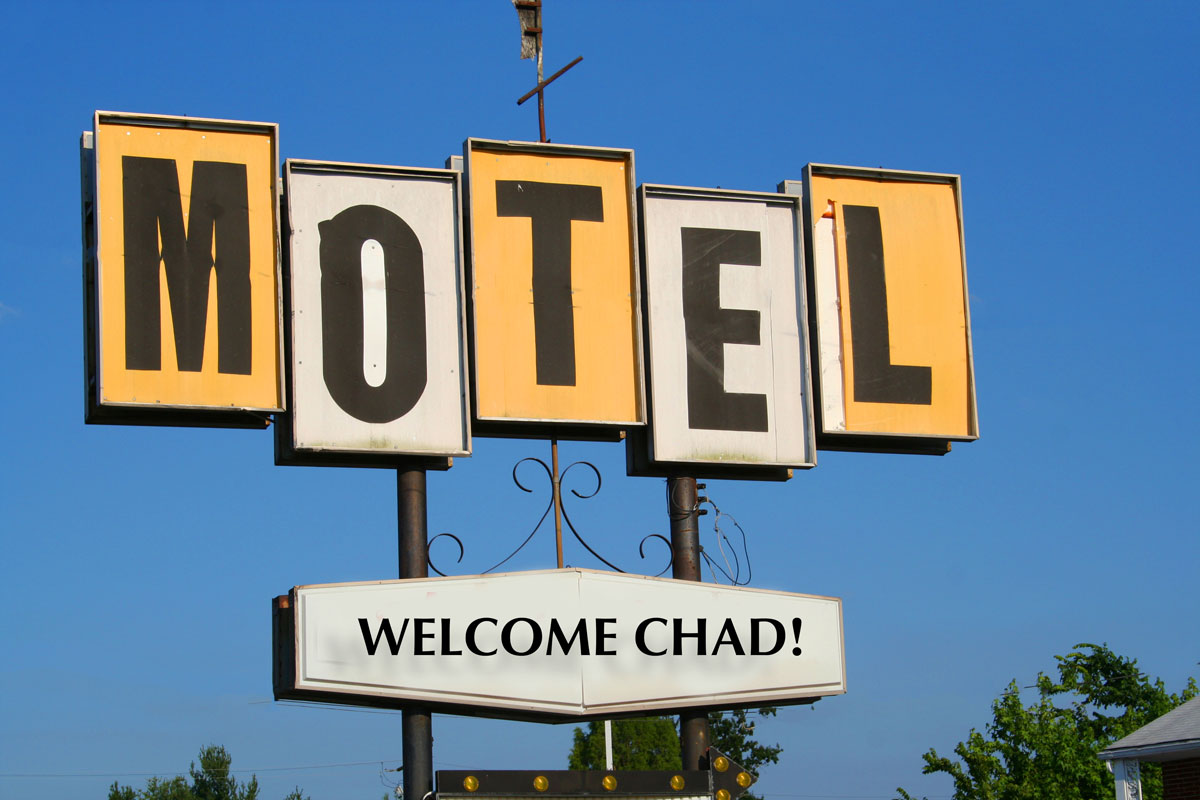 This is a story about Chad. Chad was staying at the same San Diego-area hotel as we did recently.

We realized late the night before my younger son's (Spencer) orientation at SDSU we were missing something we needed to bring with us. So we headed down to the hotel lobby to use the business center computer and printer to print out the documents.

Because computer issues seem to follow me, after I fixed the computer because it was crashed, got the printer on and working again and reconnected the computer to the internet, I navigated to gmail.com to access my mail. Expecting to find a login, I was surprised to I find mail already loaded. I had to think for a minute as I didn't remember logging into my account, but I am getting older... It took Spencer and I another moment to realize the mail we were looking at must have been the last person who used this public lobby computer.

The Google Mail account on the screen belonged to someone named Chad and while we didn't read any of the actual emails and I didn't know him, but from the subjects presented on the screen, we knew Chad was traveling next to the mid-West and had been in town for a couple of days.

You know how crazy I am about security. I thought I would leave Chad an email message. I sent the message from his own account and let him know his data was safe and the machine was logged out, but may want to be more careful when he's using a public computer.

At that point, I logged out of his account and proceeded to do what we needed to do on the computer.

So, what should you do if you're using a hotel or similar public computer? Here's what I do:

• Use Chrome, if it's installed. This is more safe than Internet Explorer as it's usually automatically updated.
• Use an Incognito Window. While it's not 100 percent, it won't track your history nor cookies from your session.
• Make sure you log out of any personal accounts you login to.
• Clear the browser cache and cookies. This shouldn't be something you have to do, but just to be safe, you should.
• If the machine crashes or becomes unresponsive while using it, make sure it's working again so you can do the steps above before walking away. I'm guessing this is what happened to our friend Chad since the computer was in the state we found it.

I have no way to know if Chad read the email or if he used more care the next time he uses a public computer, but I felt better knowing I logged out his account and at least the next person who sat down at the computer couldn't read his email.

But, bottom line... Don't be like Chad.